Outshine Adventure  is a responsible adventure company based in Kathmandu, Nepal. It specialises in Himalayan adventure travel. The company offers various travel packages such as trekking, rafting, peak climbing, jungle safari, etc. They wanted us to design a booklet for print.
The Challenges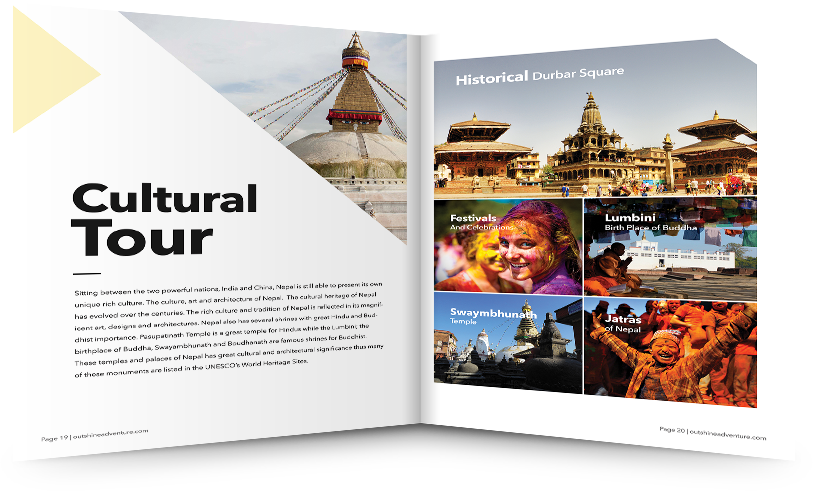 Outshine Adventure wanted a print design for a booklet. The design needed to reflect the brand of the company and adventure holiday services provided by it. The design also needed to be eye-catching and readable for the readers.
The design needed to include a Call to Action (CTA) in several pages in such a way that they do not hamper the design and encourage readers to contact Outshine Adventure to book trip packages.
The Solutions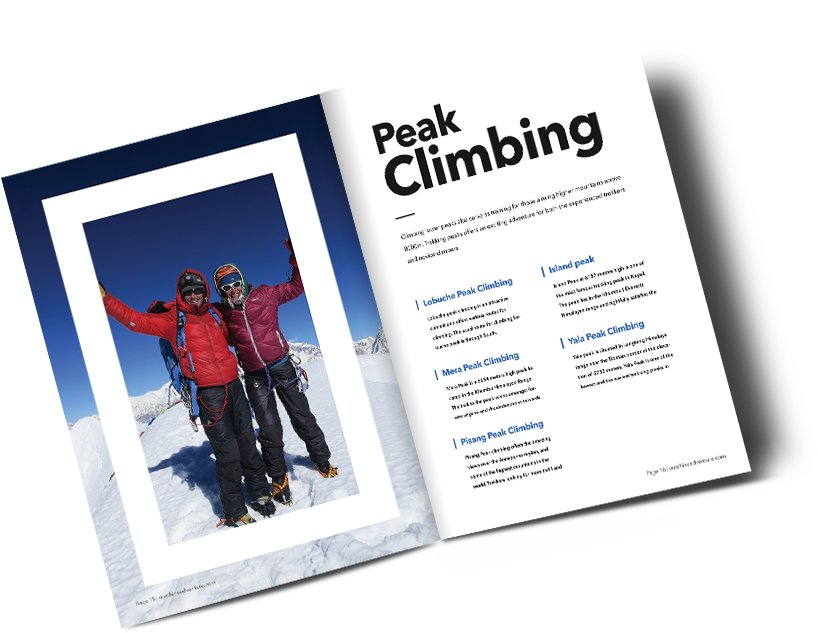 The booklet needed to catch the attentions of the readers and what could catch attentions of the readers' more than beautiful and attractive pictures. Outshine had several attractive pictures and we decided to use them in the booklet.
We included big, attractive and adventures pictures into several pages. We also played with different typography to make it appealing. Each page was uniquely designed to avoid monotony, but at the same time maintain unanimity between the pages. We also included an illustrations highlighting various adventure holiday services provided by the company.
Outshine adventure had wonderful reviews on TripAdvisor. So, we created custom designs for the review and included in the booklet.
As a result, the booklet looked great and eye-catching! Outshine Adventure is happy with the design.