Himalayas on foot is the travel and trekking a Company based in Nepal. The company offers a variety of trekking and Tour Packages in Nepal. As the online travel sector is changing ever more rapidly, the company decided to transform its online presence with a great website to compliment their services.
The Challenges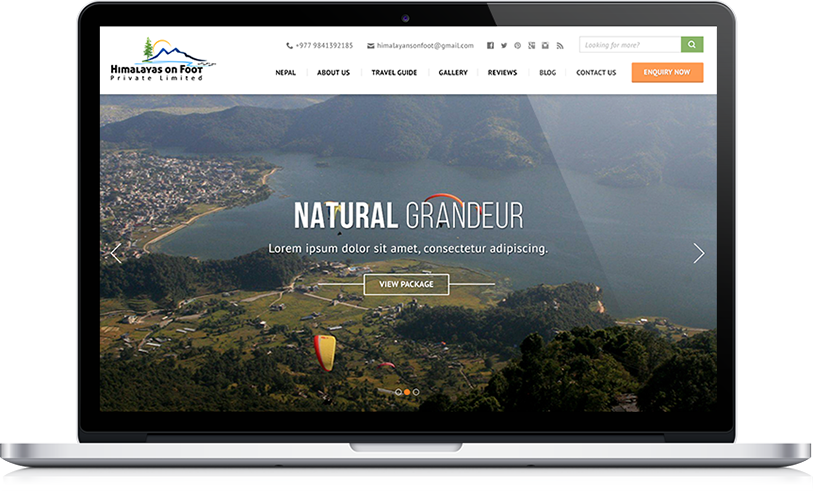 The existing website of Himalayas on Foot was built several years ago using a template. The design wasn't unique and the website wasn't responsive. They wanted a unique design of Himalayas on Foot that would be attractive, user-friendly and responsive.
Since Himalayas on Foot sells travel packages and it's important for them to receive inquiries from the clients, the enquiry and booking forms needed to be displayed nicely.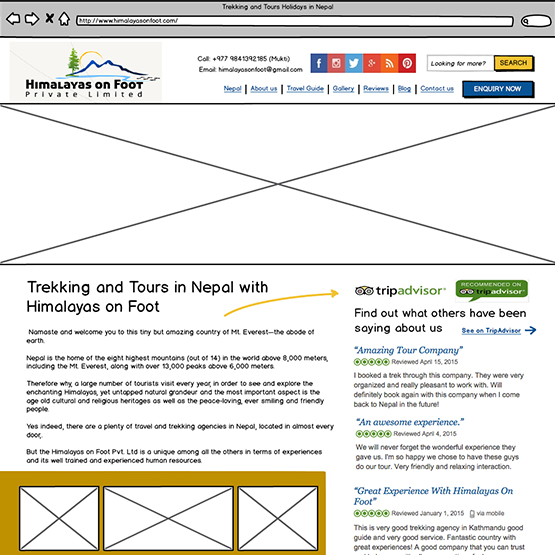 The Solutions
Our creative design team made a wire frame of the website at first for the content display. When the wire frame was approved, the team made a unique and attractive design, using beautiful typography, large images, brand color and highly readable fonts.
We used Bootstrap for responsive design and WordPress as the Content Management System (CMS). WordPress is our favorite CMS because it is robust, user-friendly and it is recommended and used by most Search Engine Optimization (SEO) experts.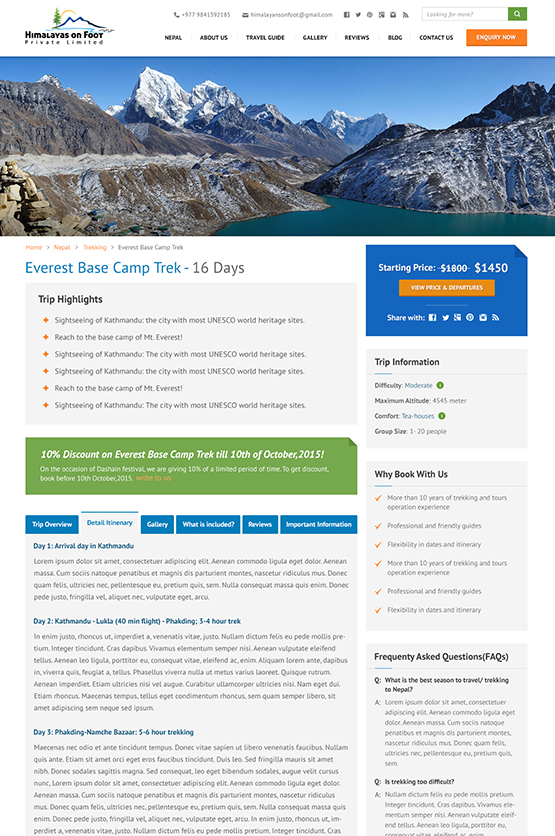 The Result
Himalayas on Foot website looks much better than the previous design and the travel packages are nicely displayed. The content is well organized and the readable. The Call to Actions (CTA) buttons such as inquiry form, booking forms, contact us form, etc., are clearly and distinctly displayed.
The website is also SEO-friendly and looks great in mobile and tablet devices. And, the client feedback is great!